Good News!
Mother's Day is comming soon! Today we are launching a big deal. we will offer 40% off  for a limited time.  If you like, please buy them as soon as possible.

Smooth Grip System
Due to the Thin and light, restless sleepers, and small children, in particular, would sleep comfortably while twisting and turning in their beds as
Shrinkage & Fade Resistant
Our Air Conditioner Quilt is skillfully manufactured with strong and durable fabric that maintains the overall brightness and shape of the sheet for years to come. The microfiber material is processed to make it resistant to shrinkage after wash, and fading, which adds to the longevity of the sheet by keeping it in great condition. Give a smooth, finished look to your bed and experience a blissful night's sleep with this Air Conditioner Quilt in possession.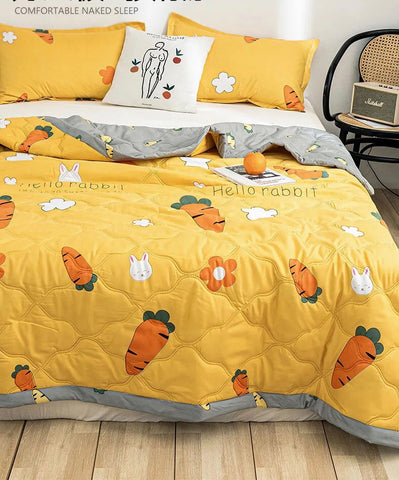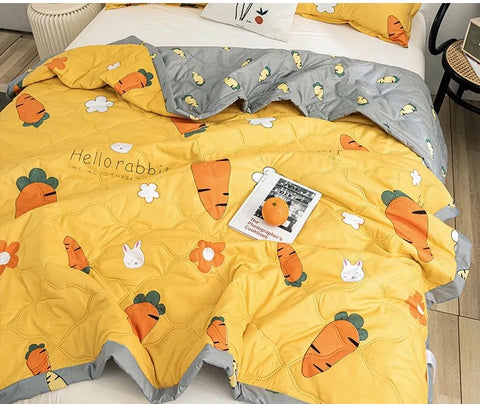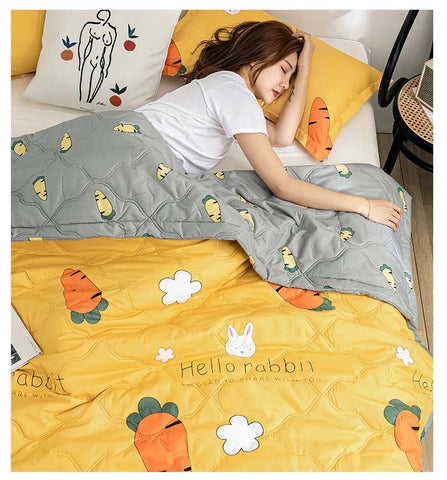 The superfine microfibers used to make our Air Conditioner Quilt are of top-quality.The long staple Egyptian cotton yarns are sateen woven to produce super silky soft and smooth beddings.They are lustrous and shiny and their quality is parallel to that of beddings used in the top -rated 5-star hotels. Our gorgeous Air Conditioner Quilt will surely elevate the quality of your home style.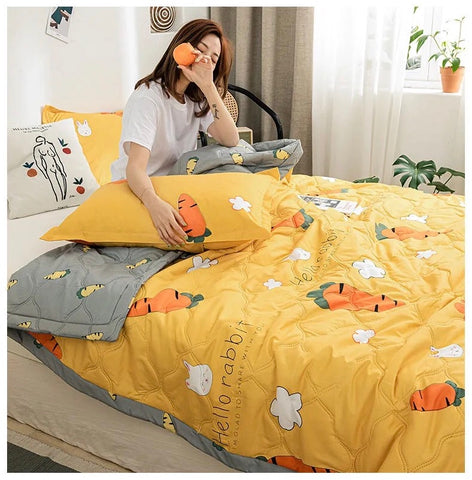 In addition, we are also a bedding supplier forHilton Hotels, InterContinental Hotels, Carlson International HotelsandDubai Hotels
Finally
, we provide professional services and guarantee a
 two-year warranty.