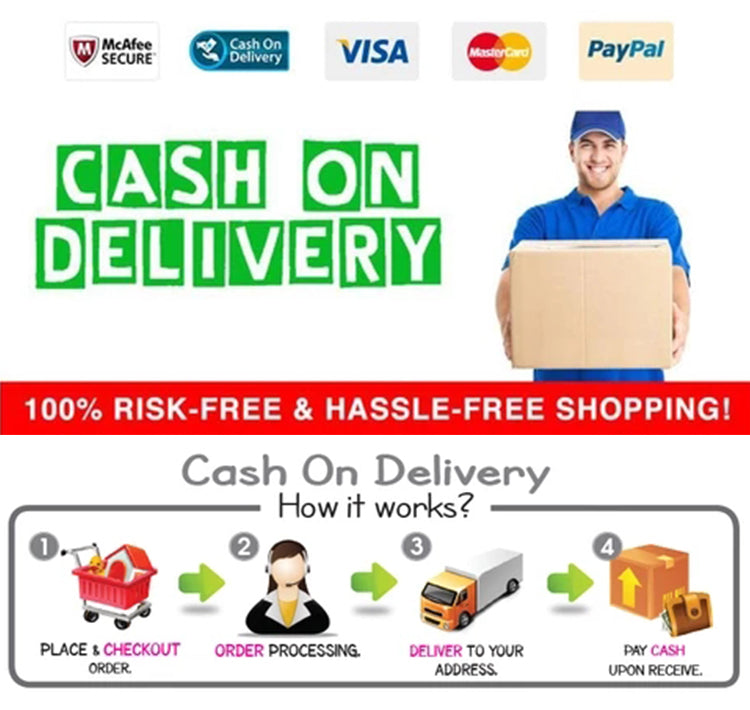 Now you can聽create your very own mini multi-layered cake easily聽and聽like a pro! A pan that can聽make the whole process a lot quicker聽and聽easier聽with the all-new聽Mini-Multi Layer Cake Tray.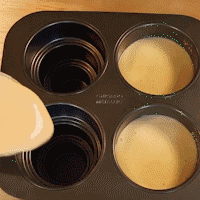 The Multi-layer tray pan lets you pour in the batter into the pan and聽bake immediately, compared to making multiple tiers of cake separately and stacking them after baking,聽save time and work efficiently!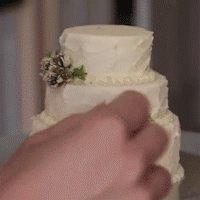 聽
We all ask ourselves probably on a weekly basis: "What''s better than cake?". In fact this question has plagued mankind for millennia. But now we finally have an answer, which is of course聽multi-tiered cakes. How it took this long for humanity to find the solution, I don't know, but he were are. There's now a pan that lets you create your very own mini multi-tiered cakes all in one, and they can be made a whole lot quicker and easier than actually making multiple tiers of cake separately and stacking them onto one another after baking.
Perfect for every occasion, for it features聽easy release and non-stick coat聽to easily get the cake out of the pan after baking perfectly whole!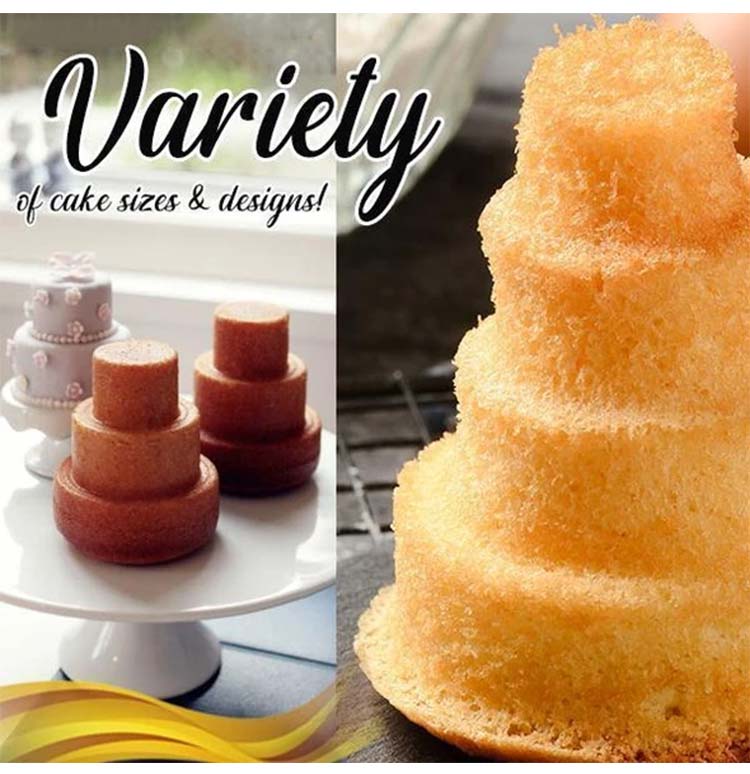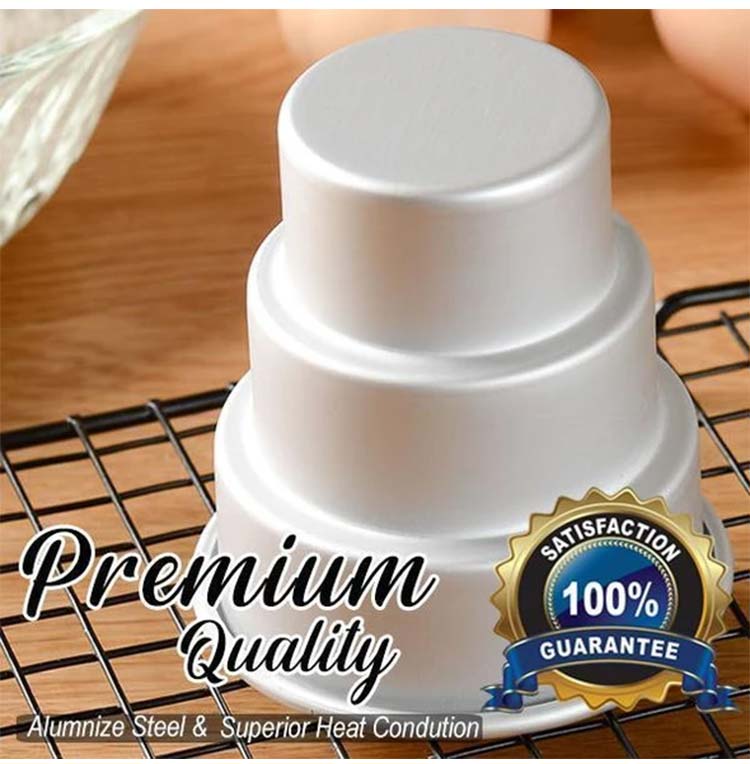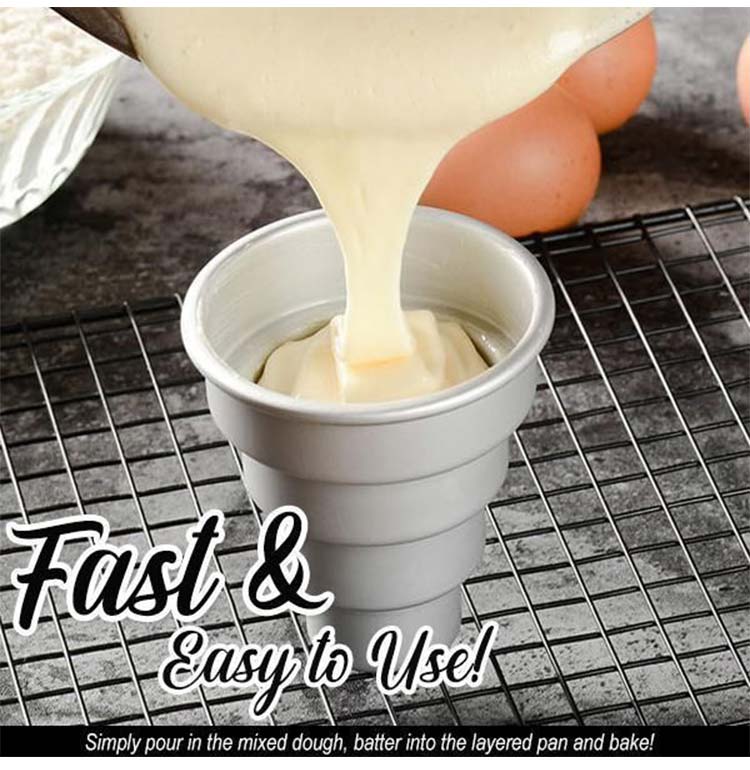 FEATURES
Fast & Easy Use -

聽Simply pour in the mixed dough, batter into the layered pan and bake!

High Quality -

聽

The mini multi-tiered cake pan is made from heavy-duty aluminized-steel, which is superior for heat conduction along with even baking throughout each cake.

Variety of Sizes -聽The Mini multi-layer Cake Tray comes with 3 different sizes, which guarantees you meet your needs & desire cakes.